New Jersey (NJ) Dog Training & Behavior Consulting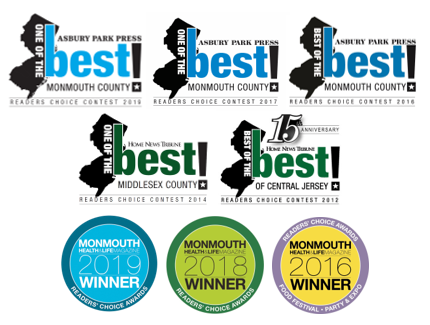 Voted BEST DOG TRAINING of Central New Jersey - Monmouth County and Middlesex County!
Jersey Shore Dogs offers professional dog training and puppy training services in NJ including basic obedience, problem behavior solving and modification, and group training classes like puppy kindergarten. Since we are located in central New Jersey, providing in-home dog training allows us to service almost the entire state, and select areas in NY and PA.
Jersey Shore Dogs is Proudly Referred and Recommended by:

Do you have a new puppy or dog:
that needs to be socialized?
that needs a refresher in basic obedience?
with fear or aggression issues?
suffering from separation anxiety?
that doesn't come when called or door dashes?
that needs help with leash walking?
with housetraining issues?
that guards food, toys, locations and/or people?
that needs to be acclimated to your newborn's upcoming arrival?
that needs help overcoming a specific behavior problem like excessive barking, nipping, biting, unwanted chewing, destructive digging, jumping up or counter surfing?
Dog Behavior & Obedience Training, Separation Anxiety Treatment, Puppy Kindergarten Classes & More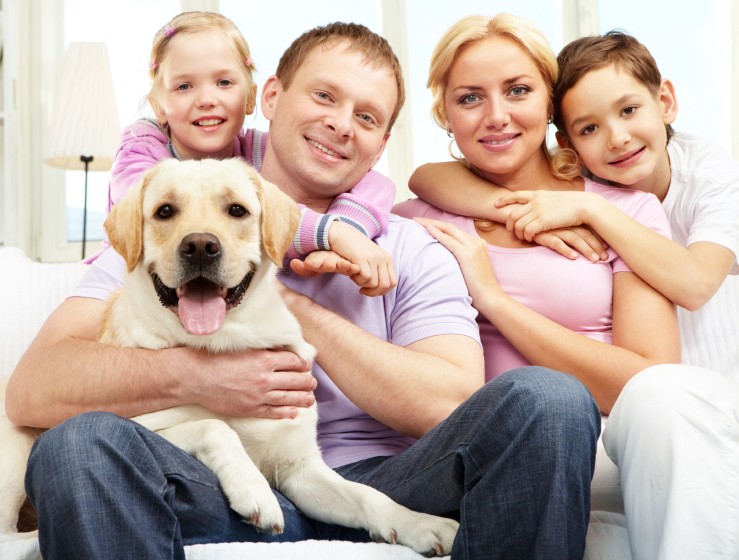 No matter your dog's age or issue(s), one of our certified dog trainers will teach you the techniques to help solve his or her frustrating behavior problems. Our force-free training methods are based on animal behavior learning theory and scientifically proven to have greater success and fewer negative consequences than dangerous methods involving force, pain, fear, or intimidation. These highly effective techniques produce reliable, consistent results, helping create a less stressful environment for you AND your dog.
Our specialty lies in advanced problem solving and behavior modification for dogs with fear, aggression, severe anxiety and reactivity issues. We've worked with many dogs that other trainers have deemed "untrainable" - progress can always be made, even if it's in the smallest of steps.
CLICK HERE for our dog training services - we offer convenient and flexible training options.
To learn more about our trainers and dog training methods, check out the Why JSD? page.
Have questions or want to setup your first training session? Call us at (848) 208-2641, or email matt@jerseyshoredogtraining.com today!
Jersey Shore Dogs is a New Jersey Dog Training company. Our services include obedience and behavior training for dogs of all ages, behavior problem solving/modification for dogs with fear and/or aggression issues, puppy kindergarten classes to properly socialize and train your new puppy, basic obedience classes to build a solid foundation of behavioral skills for your dog, and an effective separation anxiety treatment program to help your dog cope with your absences.