New Jersey Basic Obedience Dog Training Classes
Basic obedience dog training classes can help establish a solid foundation of behavioral skills for you and your dog while in a group class environment.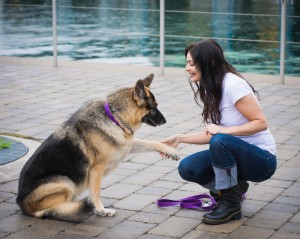 Whether your dog has had no previous training, or you are looking to brush up on basic skills, basic obedience training can help you and your dog reach your goals.
Our basic obedience dog training classes are for dogs 5 months of age and older and take place once a week, for 1 hour, over the course of 6 weeks.
If your puppy is younger than 5 months (between 8-18 weeks), check out our puppy kindergarten classes instead – click here. If you prefer private, in-home training, check out our in-home dog training options, here.
Basic Obedience, Impulse Control, Loose Leash Walking,
Household Manners and More
Over the course of 6 weeks, your dog will learn:
• Basic Skills (sit, lie down, come when called)
• Impulse Control (stay, wait, leave it & release objects)
• How to Walk Politely on Leash
• How to Respond with the Distraction of Other Dogs
• Household Manners/Problem Prevention (jumping, nipping, chewing, housetraining, etc.)
At the end of week 6, basic obedience graduates will receive a certificate of completion. Owners will also receive an information packet containing tip sheets and dog training articles relevant to all of the topics covered in class.
Current Class Schedule: inquire within
Requirements: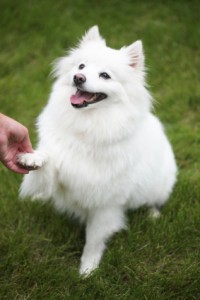 Dogs must be at least 5 months of age and vaccinations must be up-to-date. Your dog should be be in good health and free of external and internal parasites (e.g. dewormed, no fleas, etc.) for at least 30 days prior to the initial class. You must provide proof that your dog is up-to-date with his or her vaccinations prior to the initial class.
PLEASE NOTE: Class fees are non-transferrable and non-refundable. Full payment is required at the time of registration to reserve your space. We accept cash, check and all major credit cards. We do not offer make-up classes, and class schedules may be postponed or changed at the trainer's discretion. No refunds will be issued after payment has been made. You will receive a confirmation email with your class schedule and other important information once your payment has been processed.
We reserve the right to deny a dog entry into a class if they present behavior issues that may be dangerous, disruptive, or harmful to other dogs or humans in a group class setting.
Classes fill up quickly, call 848-208-2641 or email matt@jerseyshoredogtraining.com to enroll your dog today!