Jersey Shore Dogs Training Testimonials
Our clients and partners tell it best!  Check out some of Jersey Shore Dogs' training testimonials and client dog training reviews below. To learn how to fix your dog's frustrating behavior problems, call (848) 208-2641 or email matt@jerseyshoredogtraining.com.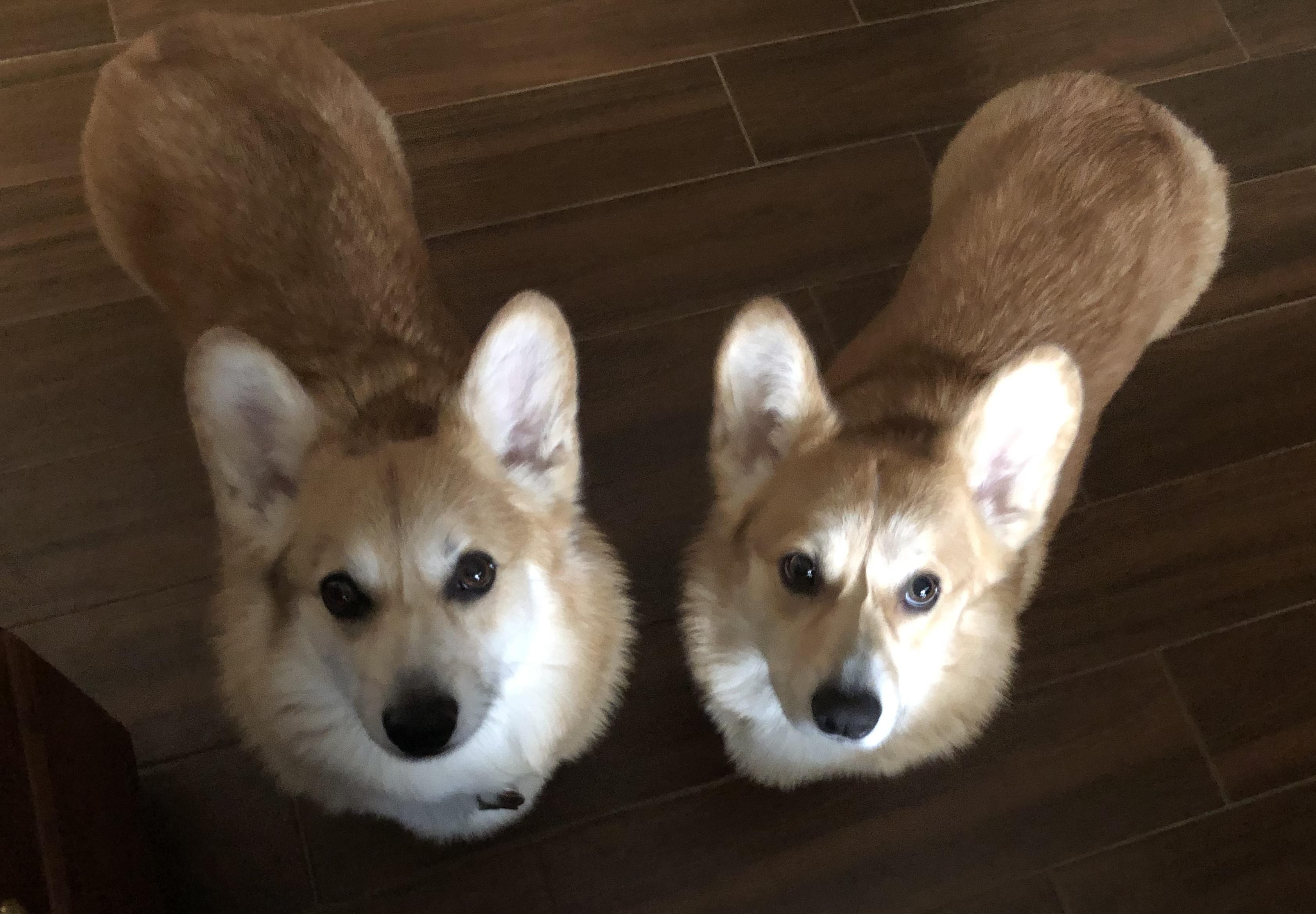 "Matt – the training tools and time you devoted to us made for an exceptional transition of Wilson into our household. Bringing a new puppy into a household with Benny, a very spoiled 7-year-old, weighed heavy on us, but we have achieved a nice balance and they have become friends. Your training tips and the time we spent following your directions and protocols, along with the investment of time at puppy kindergarten, has brought us to a good place. Thank you, we are very grateful!" -Lisa M., Aberdeen, NJ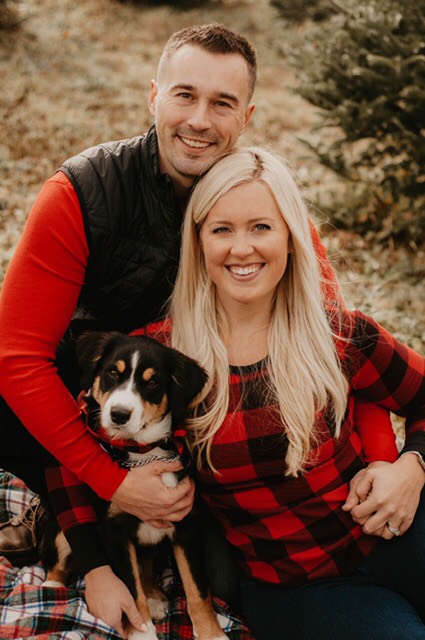 "Melissa from Jersey Shore Dogs was exactly what we were looking for when seeking help to train our 6-month-old Australian Shepherd. We wanted a trainer that would come to our home and educate us, the owners, on the best way to train Brody. Melissa was always timely and very friendly with both my husband and I and our pup, Brody! We learned so many great training methods and Brody has been so responsive! It takes patience and practice, but I am very happy with what Melissa taught us and Brody has been learning and becoming such a well-trained puppy!" -Kelly M., Tinton Falls, NJ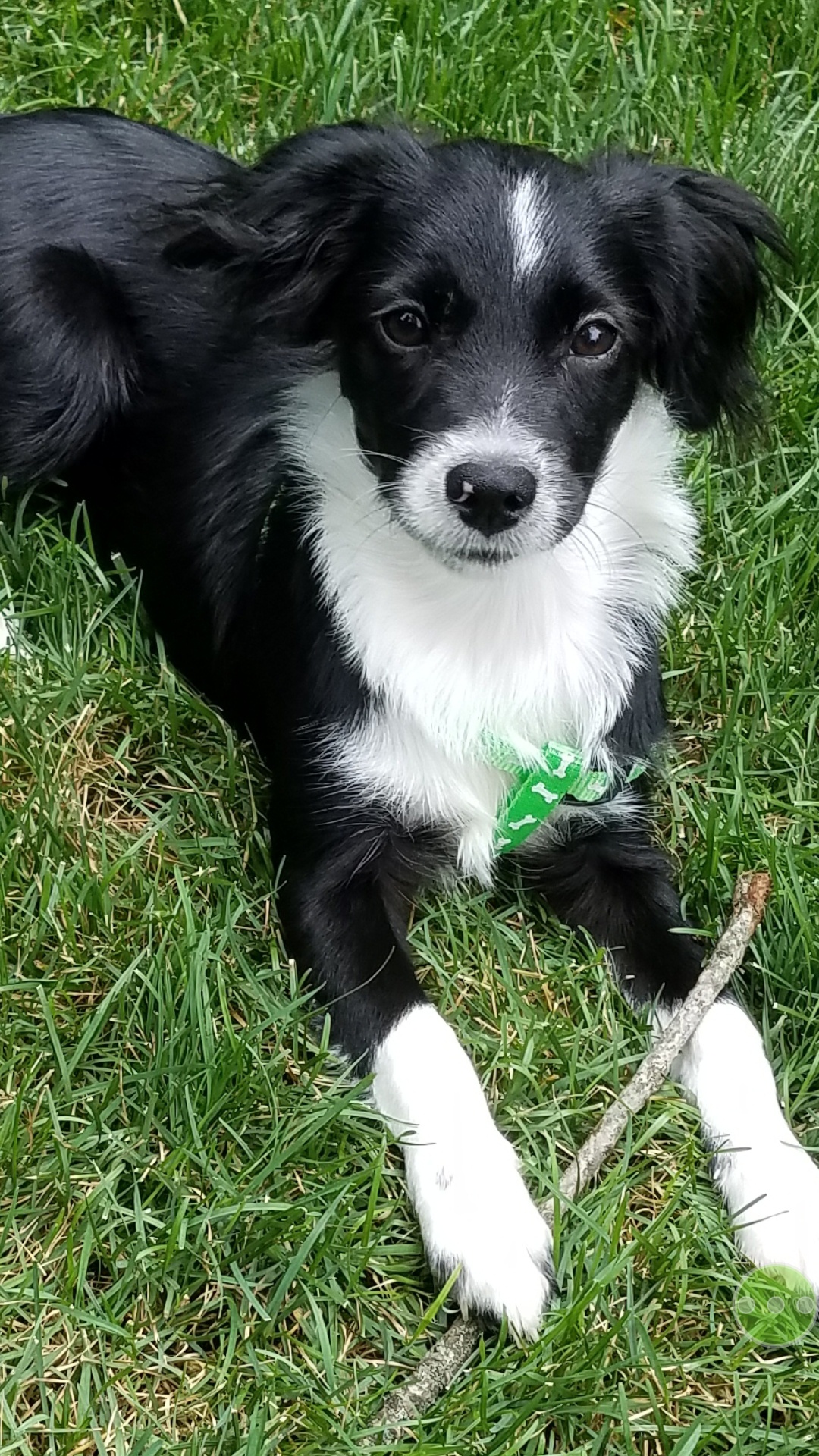 "Following our first appointment, Harley is already doing really, really well! She walks so nicely and hardly ever pulls (unless a squirrel is very close by!). I am sure the reason we're doing a good job with her is all that we've learned from you. Thank you again, Matt!" -Sharon S., Verona, NJ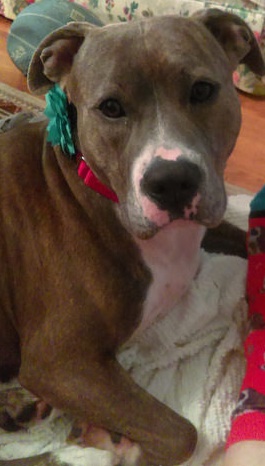 "Boogie did OUTSTANDING work today and I wanted to share her tremendous progress…We went to check out a park in Spring Lake, which turned out to be "swarming" with people and dogs (relative to what we're used to). I almost D-I-E-D when a woman, who was walking her dog across the street, kept staring at us while I was working Boogie, getting her attention to focus on me. I thought she was staring like, "Uh oh, pit bull", but then she said, "Wow, great job!" – I was giddy after that! I feel so much more confident with her and in my ability to deal with situations. Recently, we passed a house with a dog on the porch, but I didn't see the dog before he started barking. I immediately got Boogie's attention and we crossed the street…but immediately saw a cat (which Boogie wanted to chase), so again we crossed the street…zig zagging. I kept praising and treating the entire time and she responded so well! Other than the obvious importance of this training, I know when people see a pittie with a handler who seems to know what she's doing (thanks to you!), and is prepared, constantly monitoring, working and is focused, it HAS to make a difference in their opinion of these dogs. Thank you for helping me achieve one of my major goals, being a good breed ambassador. Boogie is a super star!" -Tina A., Ocean Township, NJ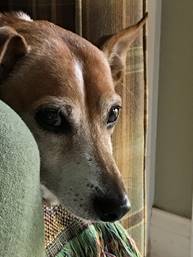 "Our rescue was on the verge of being returned to the shelter when, as a last straw, we were trained by Matt. Now, I get compliments from people on the street on how well-behaved Fred is and more importantly, how he looks to me for direction in every situation. I owe it all to Matt!" -Ellen O., Middletown, NJ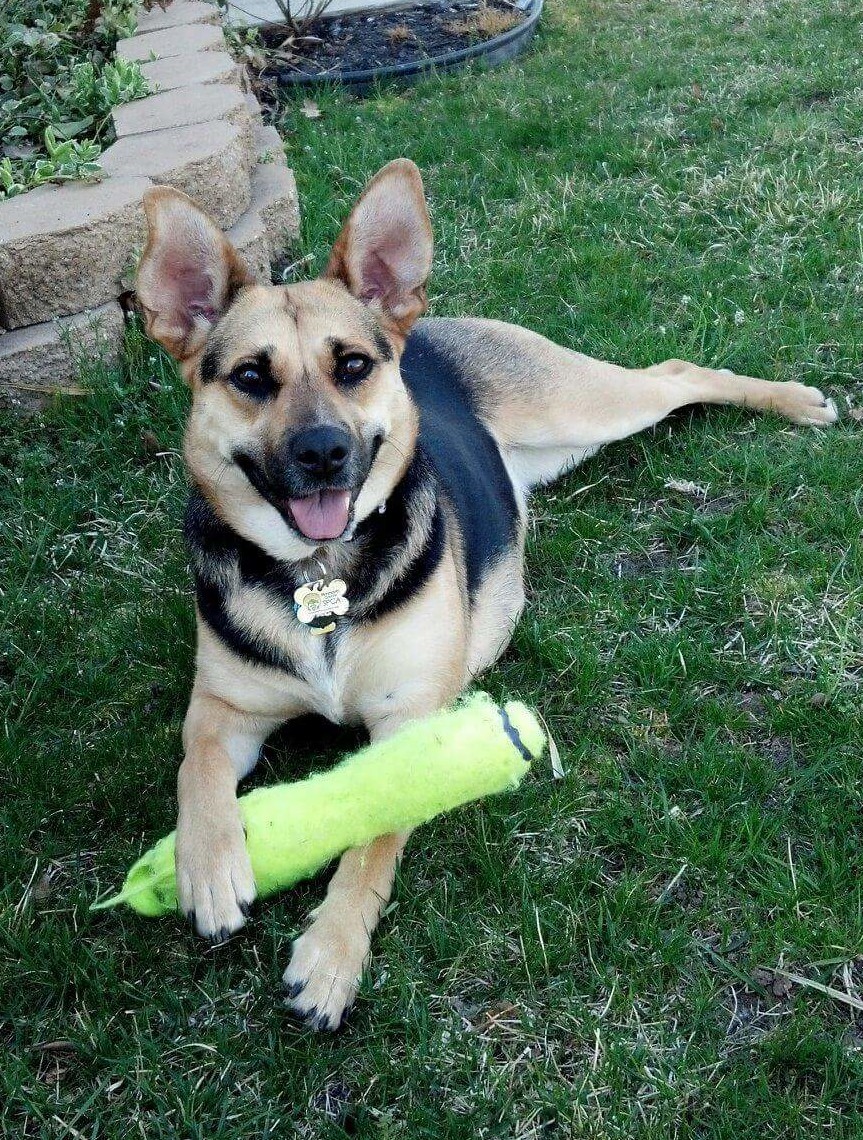 "Matt helped us when we first got Anna, overcoming her anxiety and separation issues, as well as with leash walking. Anna can walk fully off leash now with no problem. Her anxiety when we leave is minimal of any at all. He taught us humans a thing or two as well. I recommend him to whoever needs assistance." -Kelly D., Point Pleasant, NJ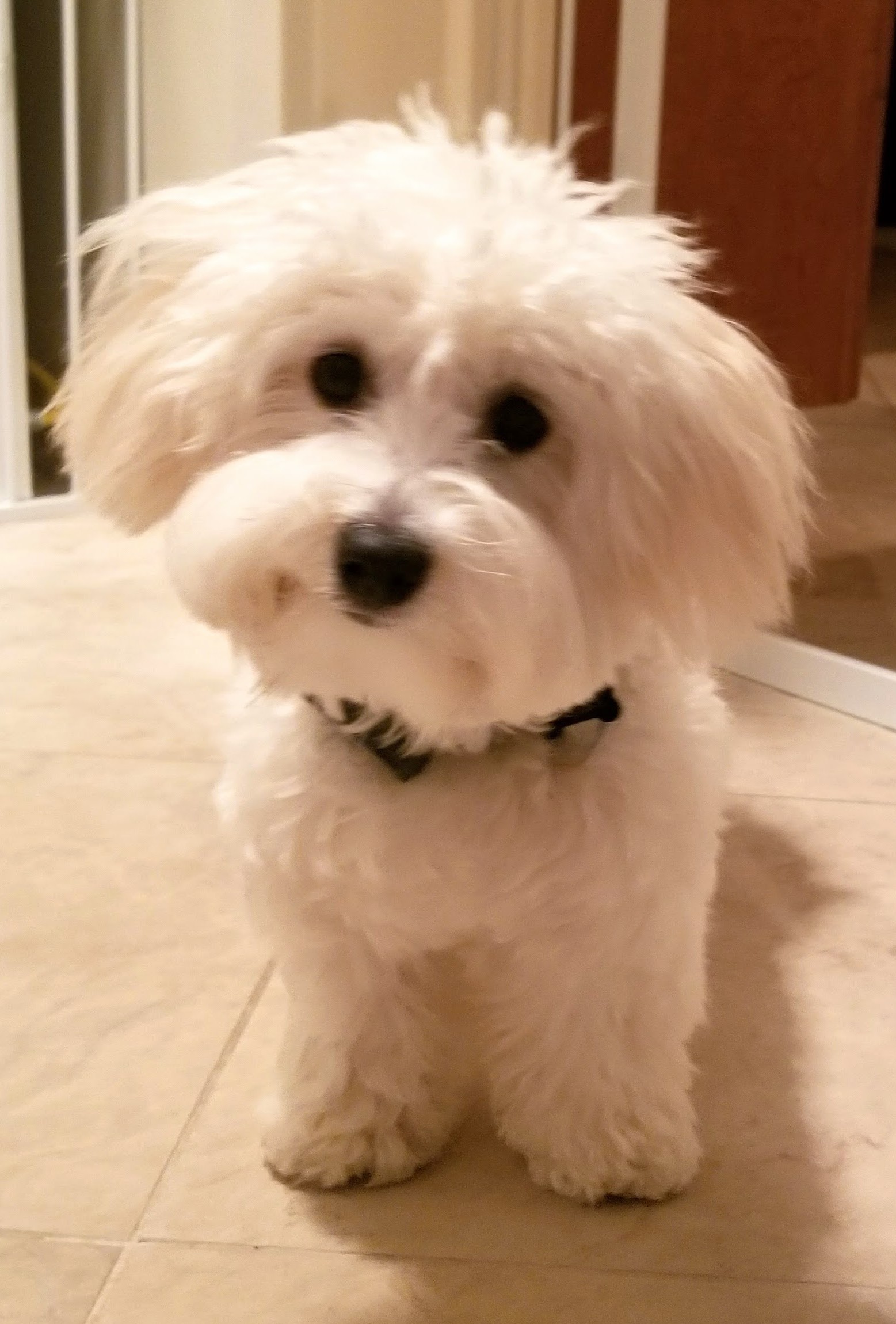 "We were brand new pup owners (never had a dog before), and we researched trainers locally and Matt Tuzzo and Jersey Shore Dogs came highly referred. Matt returned my call promptly and was flexible to set up our first meeting and training. And he is always a text away even after our training was completed (and still 3 months later), for any question or input as we continue to evolve with our pup. Matt made our pup extremely comfortable and at ease, and after our first two hours my wife and I felt we had a great deal of useful information that helped us to be better owners/parents and to take some of the early frustrations out of dog ownership. Matt returned a few weeks later and we worked on other training and even the basics of good leash walking. Today at 6 1/2 months, our pup is potty trained, responds to multiple commands, enjoys her walks (as do I when at first they were very frustrating), and she is at ease with strangers and new dogs. The latter is due to Matt's recommendation to send her to puppy kindergarten, in theory to a competitor, but Matt knew the play time with multiple pups under a controlled environment with a specialist in puppy kindergarten was the best for our pup. That says a lot to me about Matt and his interest of your pup or dog first." -Marty M., Atlantic Highlands, NJ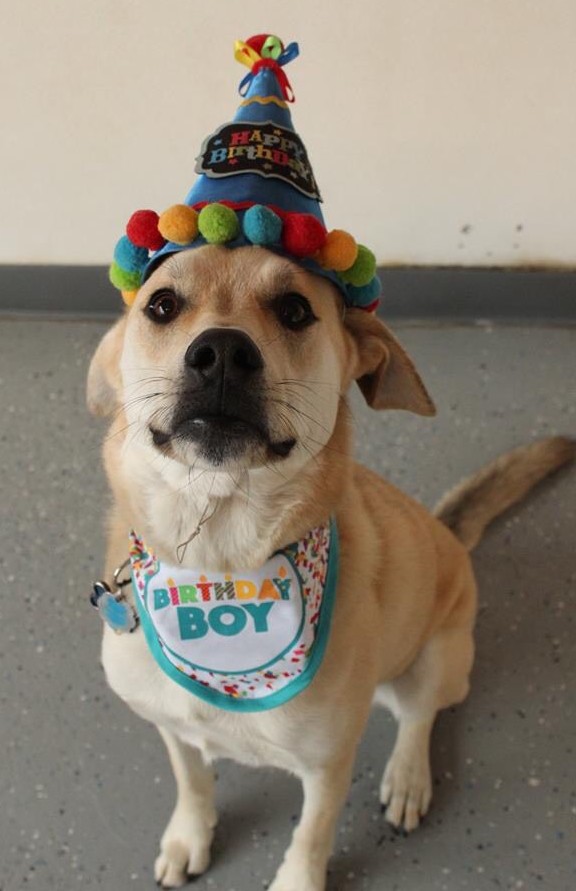 "We can't thank Matt enough for the work he has done over the past year and a half with our rescue dog Indy. We adopted him at five months old realizing quickly that he suffered from severe separation anxiety. Matt helped us develop (and continuously tweak) a plan that helped our sweet boy manage and cope with what was previously nearly impossible. Later, we had Matt back to work on fear of strangers, with almost immediate progress post visit. Matt's knowledge, approach, and sensitivity are second to none." -Stacey H., Belford, NJ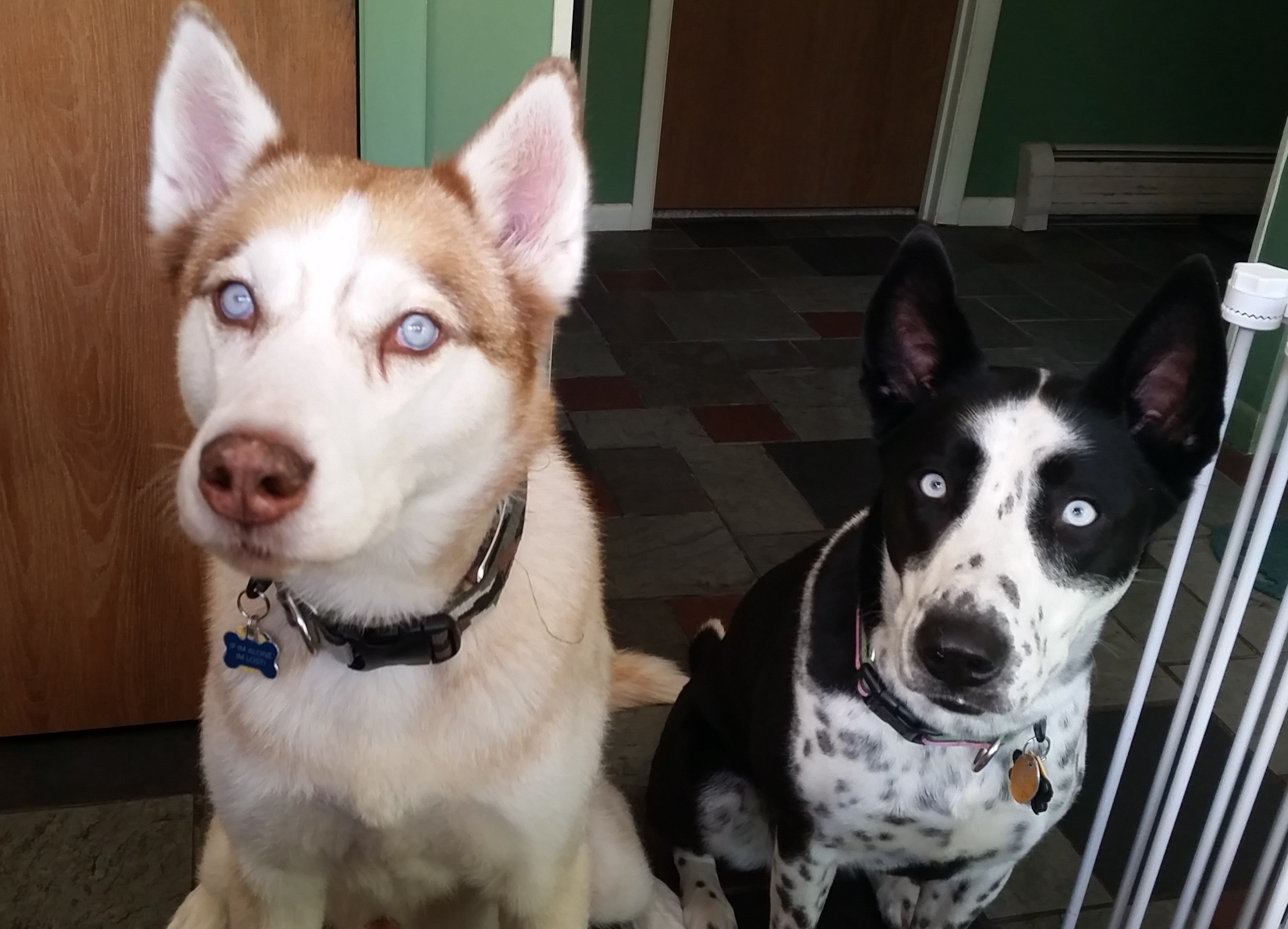 "Matt helped us with our new rescue pup and acclimating him to our existing family dog. Matt is very methodical, thoughtful, and clearly loves dogs. I highly recommend him to anyone looking for a trainer." -Paul M. Atlantic Highlands, NJ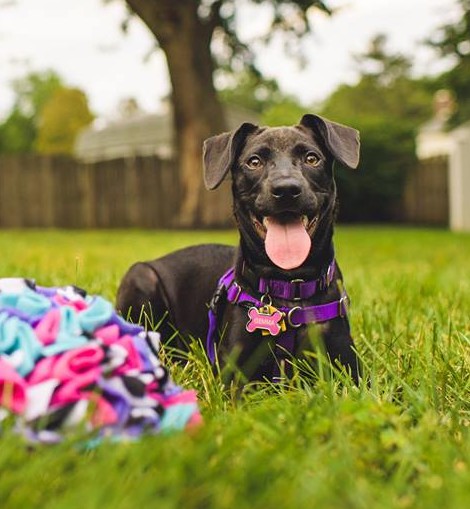 "One of the best decisions we made regarding our fur baby was calling Matt of Jersey Shore Dogs. We are wedding photographers and while shooting a wedding one day, we noticed how incredibly well-behaved our bride's dog was. She said Matt had a big part in that and if we were ever to get a dog to call him right away. About 8 months later, we adopted our Gemma and contacted Matt. From the first phone call we knew he was well-educated, had a passion for dogs and would be a great fit for Gem. Sure enough, he was FANTASTIC! Gemma took to him right away and he was so patient with her as she learned obedience, tricks, how to walk nicely on her leash and more. Matt is someone you feel like you've always known, and we loved that he came right to our home to see Gemma in her everyday life and help her get acclimated to her new environment. His training is done the right (and best) way! We highly recommend Matt and Gemma says FIVE stars isn't enough!" -Chip & Nikki N., Jackson, NJ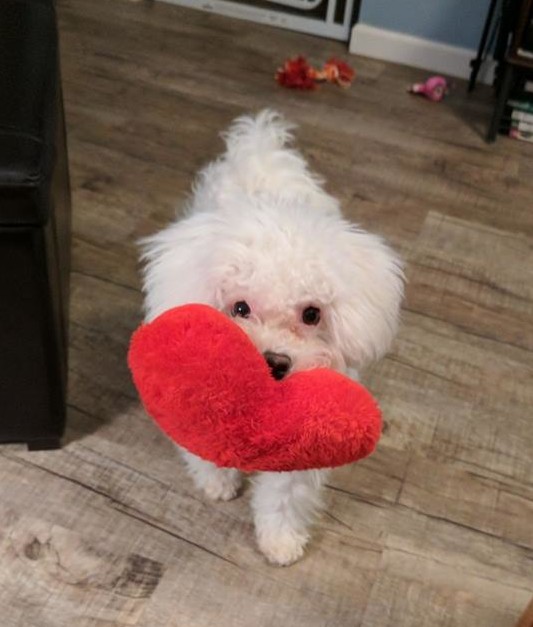 "We initially tried potty training our Bichon puppy following the steps the place we got her from told us to, but it just wasn't working no matter what we did. Matt truly came thru for us with his expertise, and Winnie responded immediately to his positive reward-based training approach. We are so much happier now and Winnie is too! I highly recommend Jersey Shore Dogs, you won't be disappointed!!" -Toni N., Brick, NJ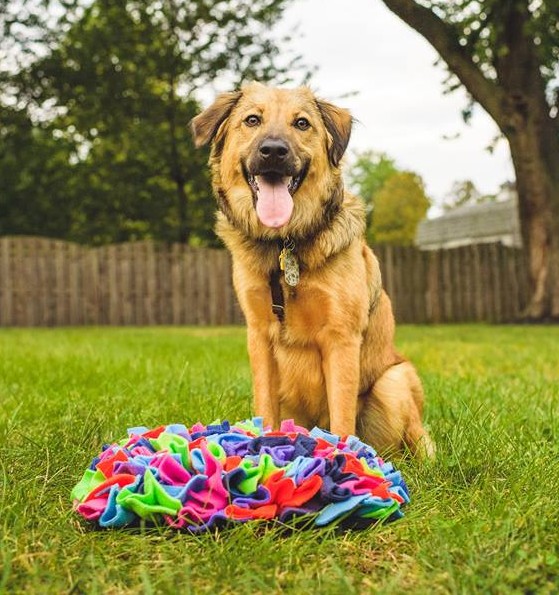 "When I realized I wanted some outside help with training my puppy, reaching out to Matt was the best decision I could have made. Even after just that initial phone conversation, I felt so much more at ease and I could not wait for our appointment. I already started to see a positive change in Rex's behavior while Matt was still at my house, and he even stayed past our scheduled time to show me additional ways to train and work with my dog. The homework he gave us was straightforward and easy to follow. Matt made it clear that I could e-mail him at any time with questions or if I needed clarification on something, and he meant it. I must've e-mailed him 10 times in the first two weeks after our session and he was always very prompt in answering. He is eager to help and offer insight in any way he can. To say Rex loved working with him would be a huge understatement!" -Jenny M., Fords, NJ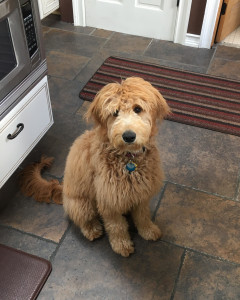 "Jersey Shore Dog Training and owner Matt Tuzzo are the definition of class act. Matt has shown the will and passion to not only help, but take the time to educate you as the dog owner. We were so happy to find Matt and his expertise to guide us through our ups and downs. Matt is diligent and will ALWAYS answer your emails/calls whenever you have a question – who's better than that? We are so fortunate to come across his services and will continue to use Matt as our not-so-little golden doodle (Maisey) gets older. Thank you Matt for all you've done!!" -Tom, Brielle, Dorothy, and Maisey A., Freehold, NJ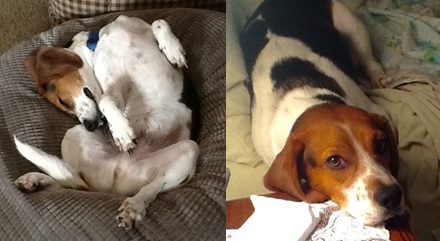 "I've been giving Timmie a lot of positive attention and he has been better in the evenings when he is usually at his worst! Last night, he ran, played, made noise, and dug up a flower bed – he came in, very tired, and fell asleep on the window sill. Soon after, someone was setting off fireworks nearby and Timmie never even heard them! Thank you again for helping Timmie – and me!" –Carol R., Spring Lake, NJ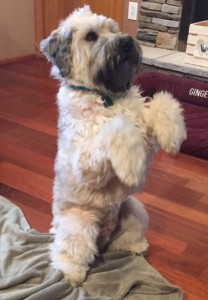 "Matt – thank you again for coming today and helping us out so much. I'm so glad you saw all the positive changes in Kodi since your first visit – we're really proud of him and thrilled with how far he's come! When we decided to get Kodi, I wanted to do everything right that I could. It reassures me we are going in the right direction when somebody like you comes and tells us that we are doing right by him. Thanks again for everything!" –Debbie S., East Brunswick, NJ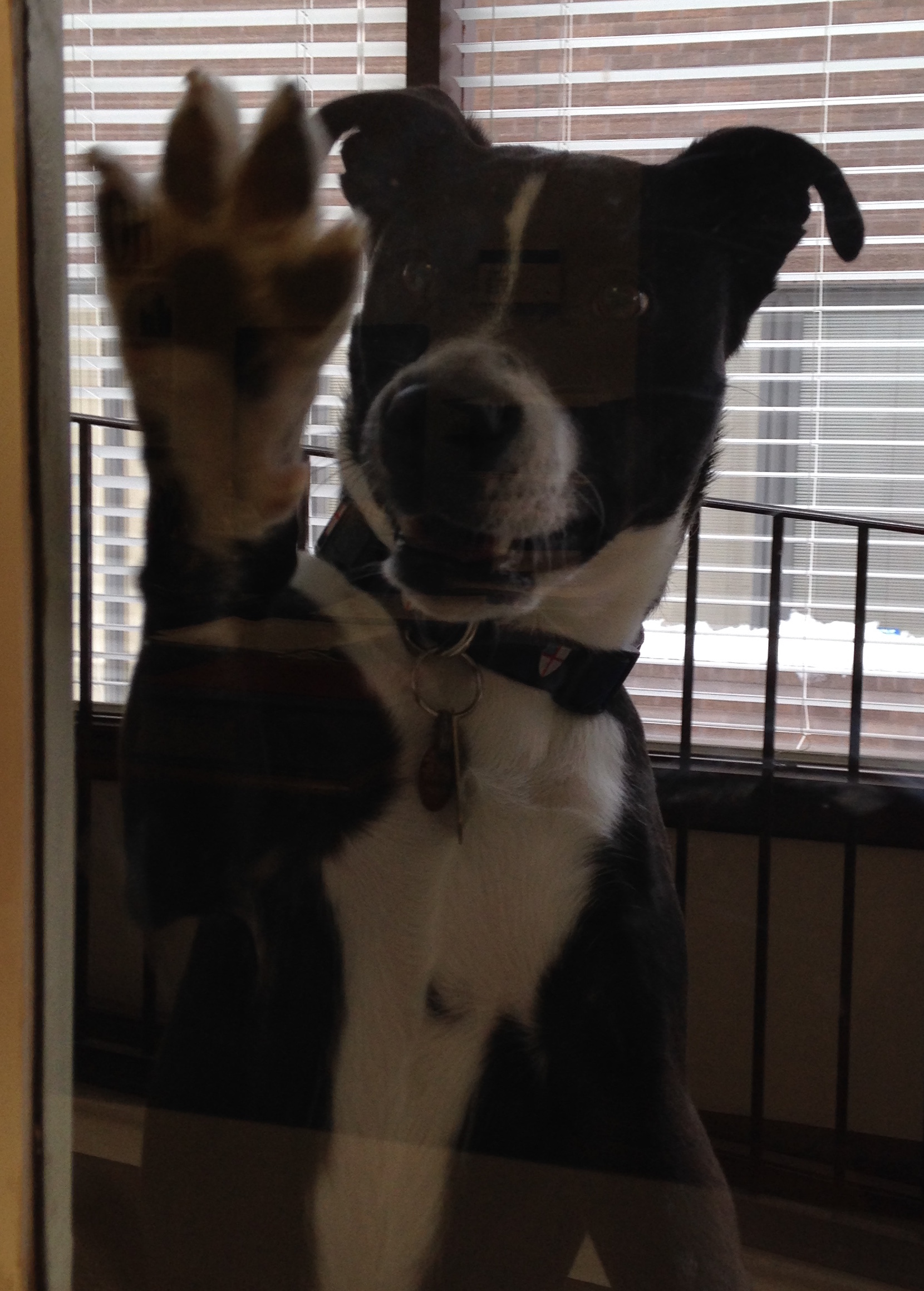 "Puddy is amazing and is the love of my life. He has come so far and what a difference a year makes. So very thankful for your guidance – it really helped me learn about how to make our lives better. He will actually walk side by side with me!" –Rachel M., Red Bank, NJ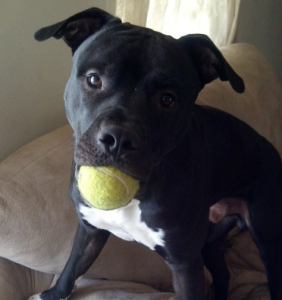 "Matt – let me start off by saying thank you – Bentley is like a new dog. I figured out that I was trying to rush the process, but I have been putting a lot more time into him and it's paying off. I walk him every day and tug of war was a great idea! Bently is helping us through this experience too and we are really proud of him. Overall, everyone seems happier." –Nick C., Edison, NJ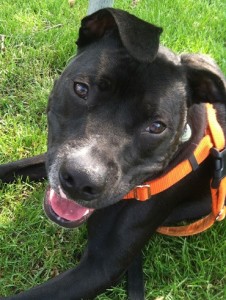 "Matt – you've been absolutely amazing for us and all the work you've put into Ace on a weekly basis. We believe 100% that Ace wouldn't be the amazing dog he is today if it wasn't for you. You are very gifted at what you do and more people should experience it. You've had such a huge impact on our lives – we will never forget it." –Neil & Lauren V., Old Bridge, NJ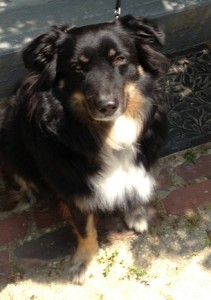 "Matt, I feel really positive about Angel's response to you and working together with you to train him. Just having your review and understanding of Angel helped me understand what kind of dog I have and how to better deal with his personality and inherent traits. I appreciate all we discussed and worked on during our first session. Thank you!" –Aquila S., Rumson, NJ
"Matt – Jethro has been doing wonderful since you came over. We have been working with him every day and his improvement has been unreal. We knew once we read the testimonials of how you helped others that you were the one for Jethro. You really have made an amazing change in our home that gets better every day. We know you will continue to do great by your sheer respect and professionalism towards dogs and their owners. Thanks again!" –Beth & Jimmy A., Atlantic Highlands, NJ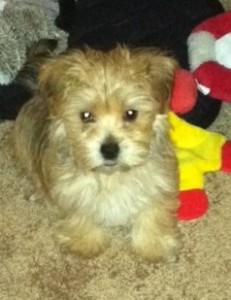 "Matt – thanks for a great training session. Chuck, Colin and I all felt that it benefited all of us and most importantly has benefited Barley. We now know that we can train him in a stress free and caring manner so he will continue to be a happy loving dog as he grows into adulthood." –Judy F., Cranford, NJ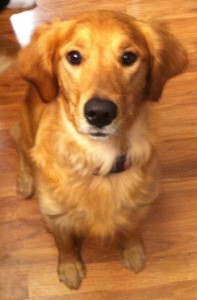 "Matt – thank you soooooo much for coming here! Bella is a whole new dog – so willing to please 🙂 I really, really appreciate everything. You were worth every penny!" –Rebecca M., Parlin, NJ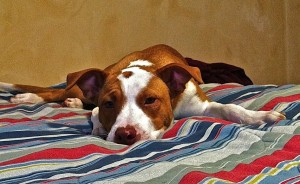 "Matt, we really appreciate the time and effort you put in with Kovu. Everything you taught us has made our life much easier. As soon as you left he was a different dog! Kovu's chewing has improved dramatically – he now chews up his toys vs. the wall or our shoes and we no longer yell at him when he misbehaves. He is doing extremely well thanks to you!" –Yessenia V. & Fernando P., Freehold, NJ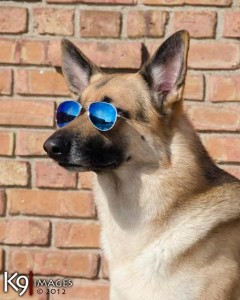 "RIN TIN TIN is an advocate for and is trained utilizing positive reinforcement methods, so we were very excited when Jersey Shore Dogs agreed to sponsor RIN TIN TIN at the H.H. Backer Spring Trade Show in Atlantic City, NJ this year, as they apply the same kind of non-aversive methods with their canine clients. Matt and Angela are down-to-earth and extremely professional, which made it very easy for all of us to put our best foot forward for both Jersey Shore Dogs and RIN TIN TIN at the show. We had a blast working with Jersey Shore Dogs and hope to partner again in the near future." –Dorothy Yanchak, CEO, RIN TIN TIN INCORPORATED
"We have 4 chis… a tough job. The next day after training with Matt we already saw a change in their behavior. They used to bark at the door, but now when we call them, they come running, sit patiently and wait for their treat (forgetting what was at the door). Matt helped me regain some sanity and I actually feel a little closer to my dogs now that I "understand" a little of their thought process. –Chris & Jessica P., Freehold, NJ
"Matt – thanks for your help with Crash. I can't believe how quickly he is improving! I even brought him to a family dinner last night! He only barked the first time someone came to the door, then I was able to calm him down and he sat politely through dinner and dessert. Thanks again!" –Erin P., Princeton, NJ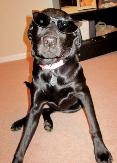 "We are very happy with Matt's expertise and enthusiasm when dealing with Maddie. The way she pays attention to Matt whenever he is in the room is remarkable, and the obedience training techniques he uses make sense and are easily applied in our home." –Mike & Amy N., Brick, NJ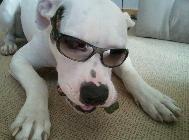 "My relationship with my dog has greatly improved since our initial in-home puppy training with Matt. Dallas' puppy biting is under control, even during play time, and his leash pulling on walks has been greatly reduced. I can take him around town with confidence, knowing his focus is on me. Matt's protocols and recommendations were very easy to follow. I think I speak for most new dog owners when I say it's very easy to get off track once we don't have someone there to help us along the way. Thank you for all you have done to start my pup (and me) off right!" -Mike G., Red Bank, NJ
"Matt – Thanks again for another great session with Lily on her leash reactivity! We never thought we'd see her walking that close to another dog! We know we have lots of work to do, but today really was a big step in our eyes! We're hoping you will come work with us again very soon!" -Jenn & Mike C., Princeton, NJ
"Hi Matt – thanks for sharing all your wisdom with us today. I am both relieved and exhausted! You taught us a lot and Penny sure enjoyed learning from you! After you left, every time I looked over at her she was sitting pretty, peacefully waiting for her treat. I feel really positive about what kind of dog Penny is going to grow up to be. Thanks again!" –Laura & Lee B., Matawan, NJ
"Matt, thanks for the hard work you put in with Doc. Positive things are coming from the training and the family is extremely pleased with the results. This has proven to be a successful decision and we cannot thank you enough for the part you have played in this." –Debbie Terrero, Companion Animal Rescue & Education (C.A.R.E.), Bayonne, NJ
"Jersey Shore Dogs offers a positive approach to training techniques and understanding your pet. Matt has attended events at The Dawg Joint, offering free advice to our clients with tough training issues. We are happy to have JSD as part of The Dawg Joint family and value the opportunity they provide to learn about our pet's behavior and how we can become better pet owners." –Cindy Curto, The Dawg Joint, Asbury Park, NJ
"After meeting Matt and Angela from Jersey Shore Dogs and realizing that we share the same force free philosophy in dog training, I was very comfortable in referring my clients to them that were in need of training help for their dogs. I am so happy I did! My clients are very satisfied with the results and are now recommending Jersey Shore Dogs to their friends and family members!" –Ellen Hoelzel, Scoops Dog Waste Clean Up Service, LLC, Middlesex, NJ
If you are a client of Jersey Shore Dogs and would like to submit a testimonial/photo for inclusion on our website, please contact pr@jerseyshoredogtraining.com. Additional Jersey Shore Dogs training testimonials and reviews can be found at Proven Credible.